Whole Body Alignment
RESTORATIVE EXERCISE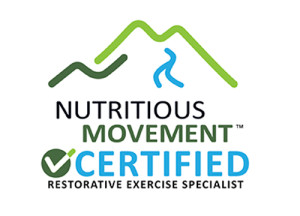 restorative
adj. - tending to revive or renew health, spirits etc.
exercise
noun - bodily or mental exertion especially for the sake of training or improving health.
Bridging Massage Therapy and Personal Training, I think Restorative Exercise has given me the elusive missing piece of the healthcare puzzle! After studying for over 2 years, I am now a Nutritious Movement™ Certified Restorative Exercise Specialist.
Restorative Exercise is a unique alignment and movement program developed by Biomechanist Katy Bowman MS, which uses the science of biology, geometry, and physics to support and restore the natural function of the body.
Many of our common diseases have mechanical causes. This means that the way we move affects our health. Years of poor postural habits, sitting too much and playing repetitive action sports have taken a toll on our body's natural movement patterns. By restoring your body's natural alignment, you can:
relieve pain

prevent disease

increase joint mobility

increase strength

improve balance

prepare your body for giving birth

restore your body after (and long after) giving birth

improve pelvic floor disorders

build bone density

achieve optimal whole body health and wellness
With the 25 alignment points as a model, you will see what your body should be able to do versus what your body is currently able to do. From there we will rebuild and restore total body health with movements and exercises geared specifically to you. Your internal systems will run smoothly, your organs will sit in their correct position and waste products can be more easily removed. Restorative Exercise involves slow and careful movements using the correct muscles within their proper range of motion. Learn to use your body the way it was designed to move!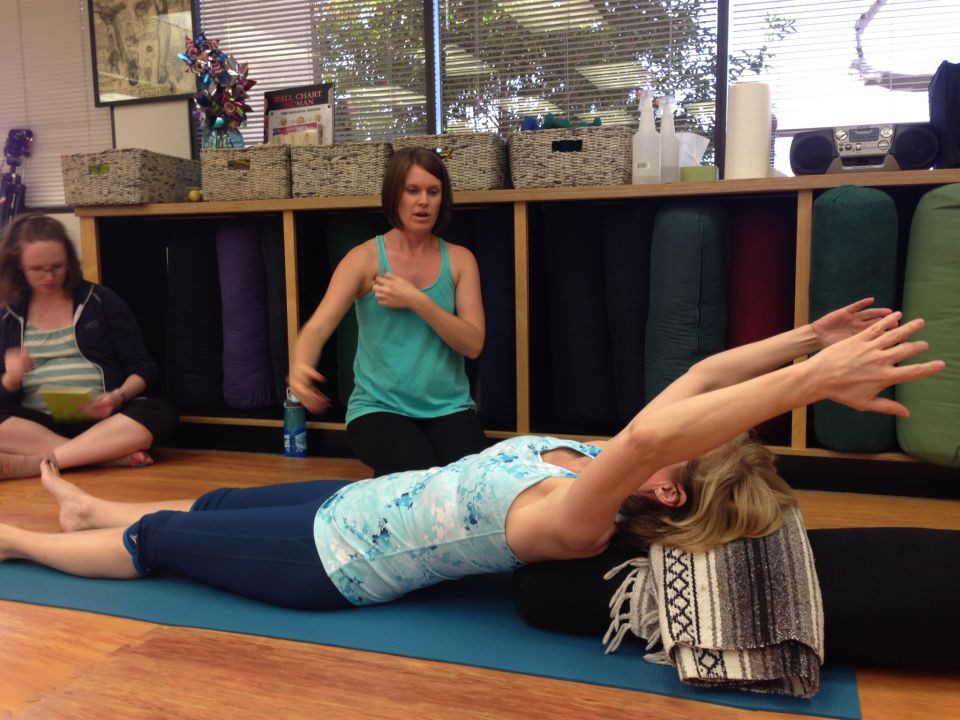 You will learn how to incorporate Restorative Exercise into your life to enhance your Massage Therapy treatments, and to keep you healthy while you continue on with your sports and daily activities. It is an appropriate program for all fitness levels.
Private Instruction Classes:
1hr class - $75
5 1hr classes - $350
10 1hr classes - $650
Let's get started! Book online or give me a call today!
info@alisonstonermt.com